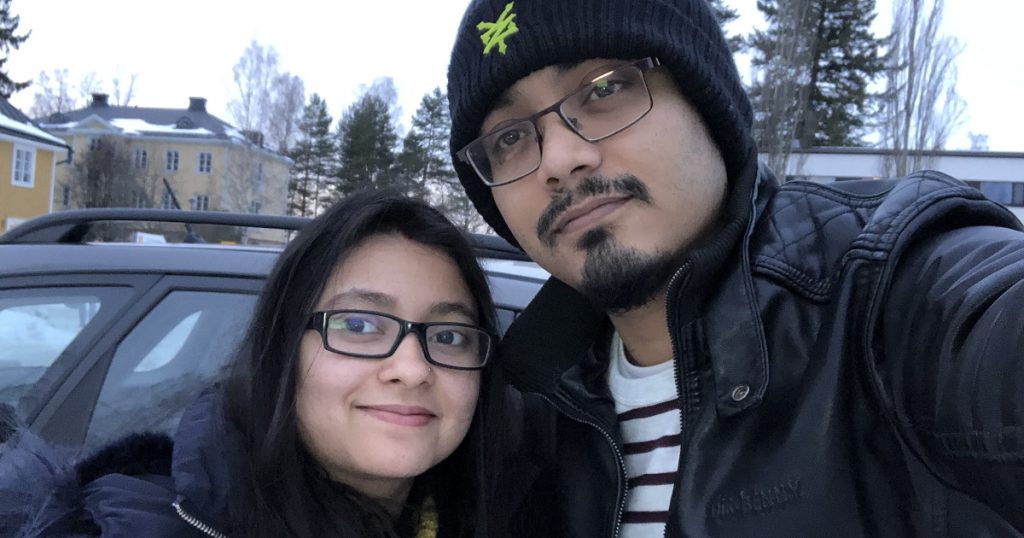 You have an awesome SaaS product and a revenue model that looks great on paper. You're set up for success, right?
Let's dig a bit deeper. Are you really seeing growth in sales? Are your existing customers leaving you positive feedback? Are you managing to acquire new customers as well? Have you been spending money on marketing, but your ROI looks gloomy?
If these questions ring a bell, then this blog post might be helpful for you.
Having worked with numerous businesses so far, I have narrowed down my observations to the following realization: Customer Success is the key, but never underestimate the role of CRM!
"Customer Success is the key, but never underestimate the role of CRM!"
CloudX, meet Joe
Consider this, a cloud service provider CloudX has built a remarkable SaaS product, which provides video storage and creation solutions to small businesses and entrepreneurs at an affordable price.
Their product is power packed with features that vloggers, content creators and digital marketers would die for.
CloudX has launched their product recently and started seeing some traction from their initial marketing efforts.
Now Joe, one of their early customers, has started facing a problem with his credentials and is not able to use the video conversion feature of CloudX.
Since Joe is an active vlogger with a massive follower base, he is not ready to waste much time on troubleshooting and wants to find a quick solution to his problem.
So what does Joe do? He emails the support team of CloudX and starts waiting for an answer.
Now any one of these things can happen:
CloudX replies immediately and provides a solution to Joe.
CloudX gives a support ticket number to Joe asks for him to wait for a resolution.
CloudX doesn't have a well built support system in place, and therefore is able to answer Joe's email after some considerable amount of time
Sadly enough, CloudX took the third route. Having overused their budget on other areas of their product journey, their support system was developed as an afterthought.
One unhappy Joe can multiply to many unhappy Joes
What happened next was Joe switching to another similar product and using his popular social media channels to give negative feedback about CloudX.
Let's assume that the same thing happened with 25 people like Joe – on the same day! (let's say that the problem was caused by a minor product bug that somehow went unnoticed!) 
What most likely follows is a hesitant group of potential customers, who prefer sitting on the fence rather than converting into buying customers, thus reducing sales for CloudX.
Let's trace back a few steps. What if CloudX had taken either route 1 or 2? Would this experience with Joe and several others have been different? Most likely. But how?
The answer lies in the CRM. Let's see how it all connects back to customer success.
CRM is a glue that binds
You might remember from the beginning that CloudX has a fantastic SaaS product with a solid revenue model. What was missing was a smart CRM system.
Here's what a CRM system like Salesforce would've brought into the mix had we've been asked to implement it for CloudX.
Step 1. Full 360 support experience on the cloud.
The first stepping stone would be to implement Salesforce Service Cloud for CloudX. This would bring a whole array of features like cases, omni channel support, whatsapp messaging, automation with macros and the lightning service console – just to name a few. This would also come with configurations at profile level and also based on CloudX business scenarios.
Step 2. Chatbot integration to help Joe.
CloudX would benefit from using chatbots to quickly solve issues like the one that Joe experienced. Adding a mix of Salesforce omni channel integration to their website ensures that people like Joe could either get online support or some suggested workarounds (supercharging with AI-based solutions) by clicking on the chat icon right in the website.
The AI-powered chatbot solution not only empowers the service agents of CloudX but also reduces wait times by collecting and qualifying customer information for a seamless handover to a service agent.
Step 3. Customer portal for self service.
39% of millennials check a company's FAQ first when they have a question, showing a clear preference for finding answers on their own.
A customer portal opens a whole new dimension of customer loyalty and retention. It enables people like Joe to get some quick help for questions like "How should I be able to activate the video conversion feature?"
The biggest benefit is of course reduction in customer service cost, as customers help themselves using pre-built knowledge hubs, subsequently allowing SaaS businesses to allocate their budgets more towards sales and marketing.
Portal solution also helps boost more website traffic for CloudX as their customers turn from passive consumers into active bloggers and forum content creators, crafting help articles contributing to the development of the community as a whole.
Step 4. Instant email with case details.
Remember how the email from Joe went unattended for quite some time?
Good thing about Salesforce Service Cloud is that customers automatically get an email with the case details right after their own message.
A huge benefit of email to case automation is that customer service agents are in a position to respond more swiftly. With this level of automation, cases are updated almost instantaneously rather than having to wait for any manual input.
For CloudX, we could also build in some intelligent automation, that studies the customer email subject and suggests relevant help articles in a follow-up email as well.
Step 5. Intelligent routing of cases to the right service agent.
Brainstorming around the potential customer issues that could possibly arise and wiring those scenarios into custom automations would help create a process where each case would be assigned to the right service agent. This not only reduces the response times, but also improves the quality of support in general.
Step 6. Capturing Joe's honest feedback.
Having implemented Salesforce and its wide array of helpful features, CloudX was able to serve Joe with a perfect solution in record time. Right now Joe is a happy camper and therefore it would be wise to capture his honest (and positive!) feedback right away.
Using email automation, CloudX started using a feedback capture mechanism where a survey would be sent out customer whenever a case is closed.
Step 7. Saving the resolution in a KEDB learning system.
Using KEBD (Known Error Database System) system could further improve customer experience for CloudX.
Resolutions provided for various cases might be different, but making the system learn from various probable causes and provided solutions could go a long way in building better automations.
This solution could reduce time to action significantly, because once the solution has been found for someone like Joe, the system is smart enough to guide others facing a similar problem.
Step 7. Making Joe even happier.
Customer Success is all about making the customer as successful as possible in an effort to improve Customer Lifetime Value (CLTV).
Hence we could apply Joe with a campaign that gives him an automatic 10% discount whenever he buys any future add-ons from CloudX, by making use of the campaign capabilities in Salesforce.
Such automations are strategic during the initial growth period of any SaaS business, because it makes the customer feel special and down the line it's a win-win scenario for both sides.
CloudX is fiction, but the solution isn't
It's worth noting that CloudX is a fictional company, but the case is similar to what many of our customers are facing. The steps that I've explained here are steps that we've helped many of our customers take in real life.
We here at Biit believe that every business is unique in terms of their business models, customers, sales processes, visions and many other factors. We could definitely design a winning formula for your business as well.